...it takes more than Juicy Fruit gum to take away the boredom and chill brought about by not so busy days. And then there's the rain. I can sense the onslaught of disease coming any week now because of unpredictable weather (poor kids).
At any rate, my mind wanders back to Cebu again, my home away from home. These are the days when I wish I were just tucked in one of those cozy seats in

Postrio

with a good book, a slice of their heavenly pecan pie and a cup of Lavazza.



By the way, I recall seeing some really cool posters of Lavazza inside their lavatory (yes, makes for interesting sightseeing while you're at it). The height of cool!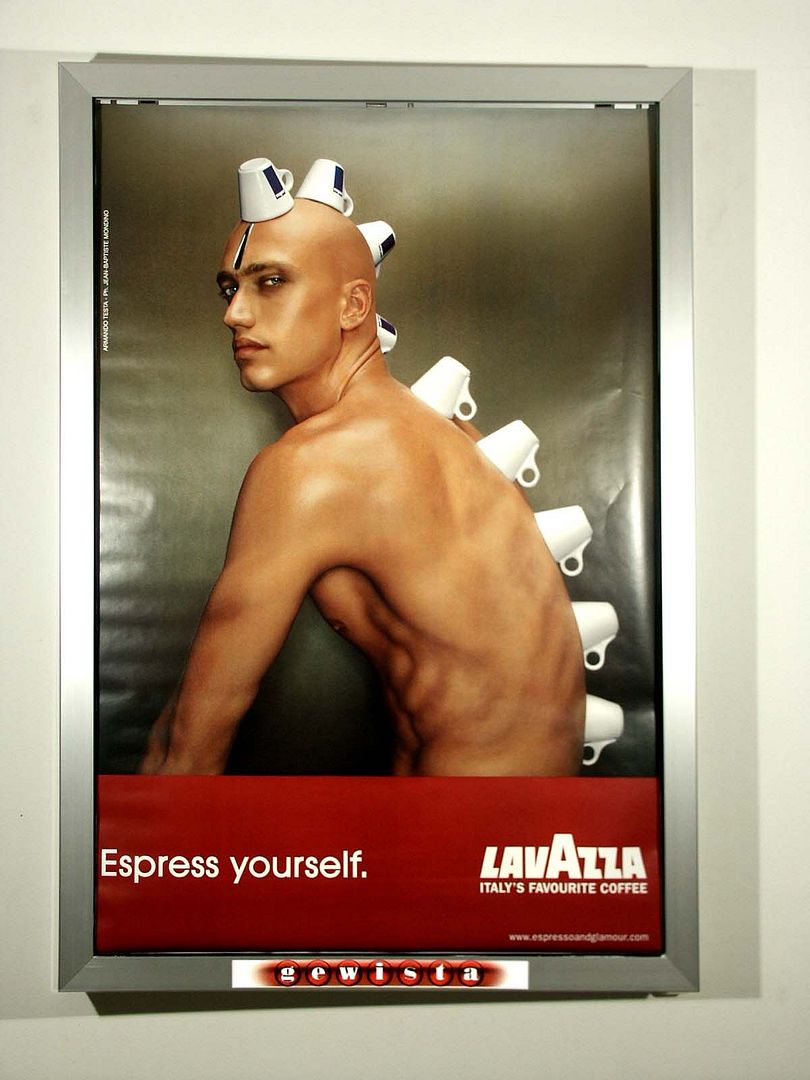 This one reminds me of a Lachapelle. But then again, maybe it is.