This is my first writing assignment for The Reviewer. Of all things, I had to visit a restaurant I've never been to - Banana Leaf Curry House in their Podium branch. I had to interview George Caparas, their new General Manager.




Tagging Editorial Assistant Jesy Alejo along, I had to be a writer, interviewer and photographer all in one. Being the latter was bad enough because our photographer was in Boracay (grrr!) and I had no idea how to turn off the flash on Mom's digicam. Sigh. I need a crash course in digital photography quick! I miss my friend's SLR.

So much for my first assignment.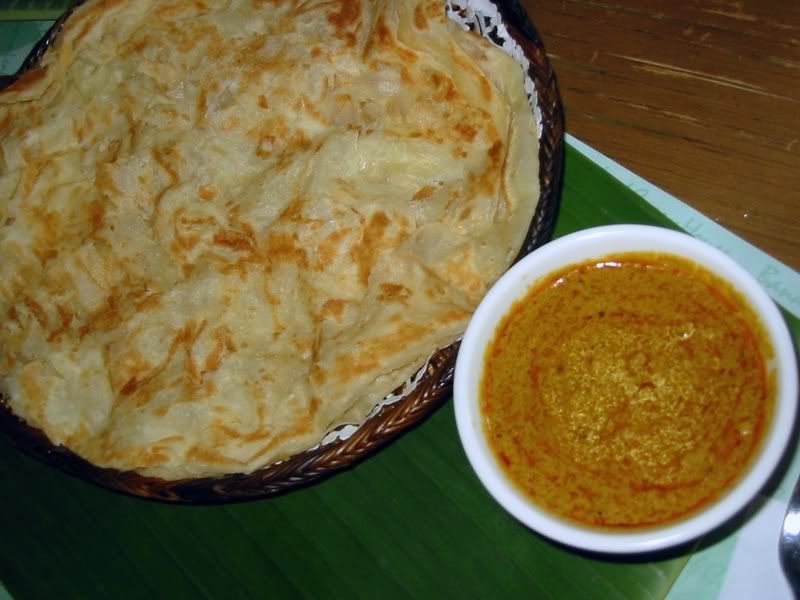 Indian rothi with curry dip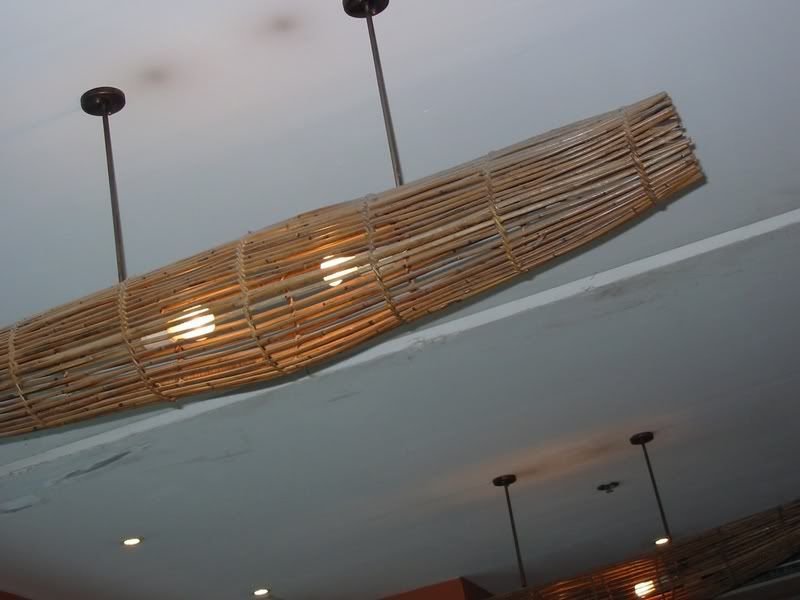 Cool light fixtures


Yum clams!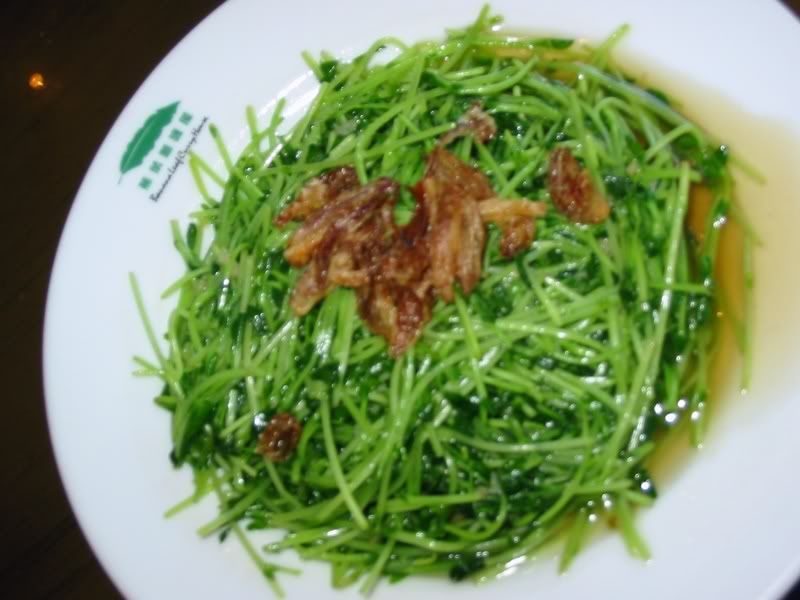 Forgot the name of this one. Something like asian kangkong, but unlike what we are used to eating, this one's very light!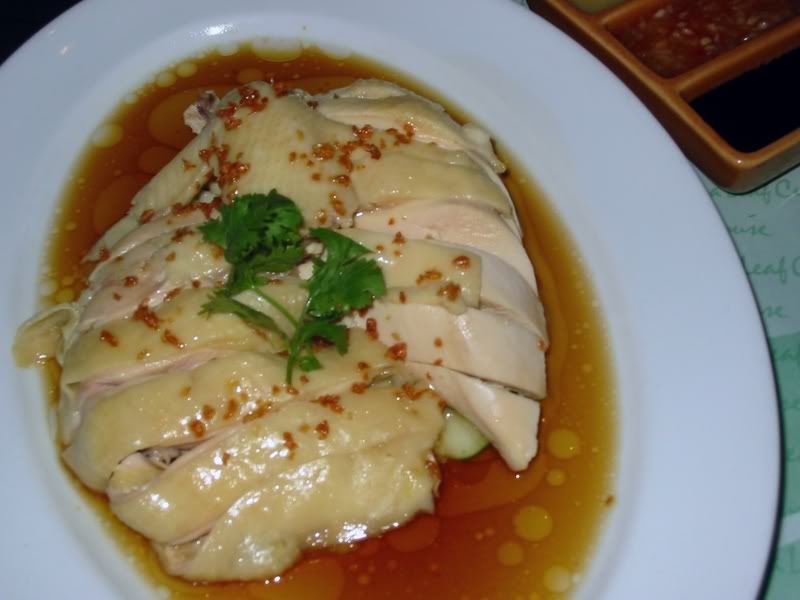 Very light Hainanese Chicken (steamed, not fried). Ignore the globs of oil. They will be erased by the editorial staff via Photoshop, tee hee!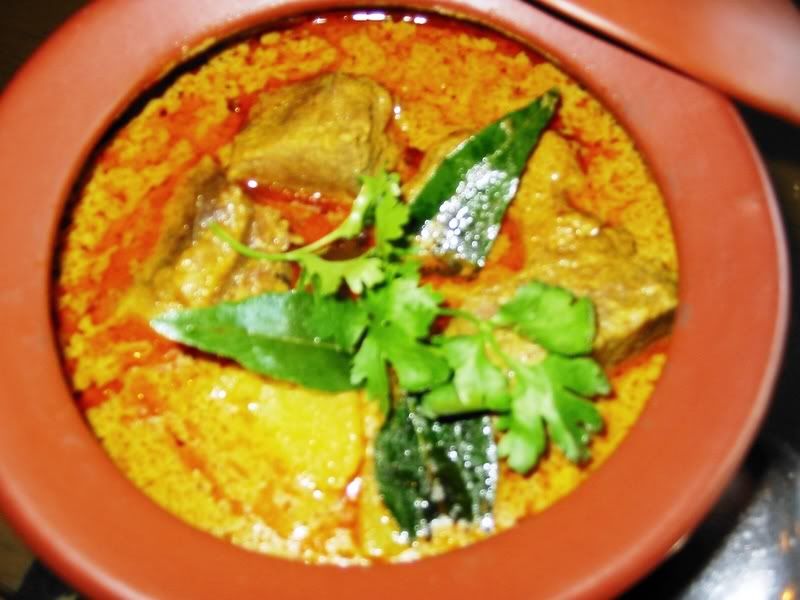 Very tender beef and potatoes in curry sauce (very familiar to us Pinoys, si?) Very bad photo. Too much flash light.


Very light stir fried veggies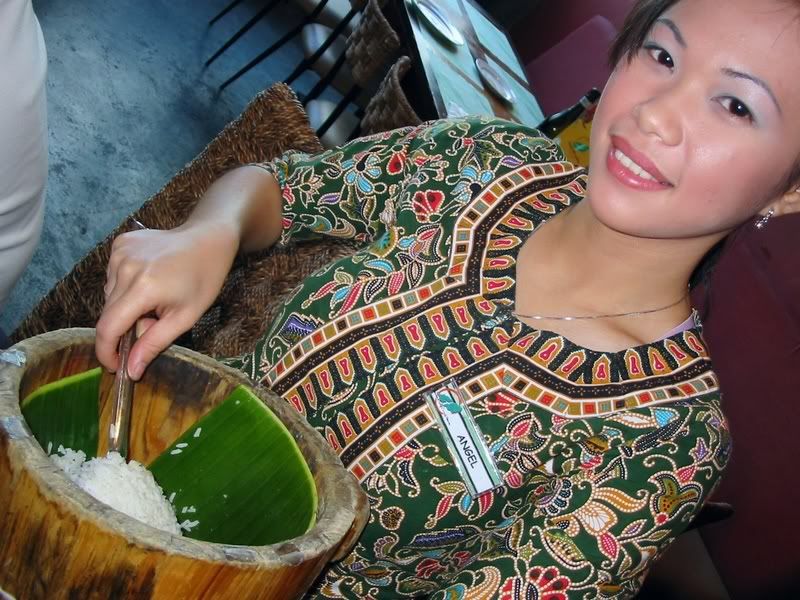 Steamed rice or me?

A cumulative shot of the seats and bamboo lamp

____________________

BANANA LEAF GUSTA(S)TORIES

Only three years into its introduction to Manila from Hong Kong, Banana Leaf Curry House already enjoys name recall that the mere mention of it creates visual images of things jaded palates yearn for.

With an amazing array of choices, one may be tempted to stick to the familiar but no, a visit to Banana Leaf is wasted if this must be the case. After all, this is a restaurant that specializes in Indo-Malay-Thai cuisine (all three have exciting Indian influences), and Filipino diners must finally give the tired burger-and-fries routine a rest and explore more.

Unlike other restaurants, however, Banana Leaf does not boast about the its food but rather allows would-be customers the chance to try other places first, and then find themselves surprised by Banana Leaf's offerings when they do come visit. It goes to great lengths in providing Manila diners the real thing, with three to four foreign chefs on duty at any given time to provide you selections that enthrall and satisfy.

This is no idle talk: the Banana Leaf Group is a member of the Conferie de la Chaine des Rotisseurs, with the recent recognition as one of the Philippines' best for 2004 as polled by the Philippine Tatler, adding a nice but equally important addition to the list of praises. The same group also brought us Red Box, China Star, Coffee Bean and Tea Leaf, and the novelty shop Bread Talk, where long queues continue to astound the passers-by in Glorietta.

"With higher expectations come more responsibilities", says George Caparas, Banana Leaf's tireless new Manager. With stints in Cebu Plaza Hotel and Shangri-La Edsa tucked under his belt, he zealously oversees operations by spending a day in one or two branches. "There is still a need to improve on other areas", he adds. There currently are four branches, with a new concept (Asian Café) just recently opened in Glorietta 4. They will make their presence felt in Eastwood City within the year, and if all goes according to plan, on to franchising Banana Leaf as a brand within two to three years.

Evidences of attention to detail are apparent: from the flavor, texture, and aroma to the visual composition, even in the way rice is served down to the neat banana leaf one uses for a plate. These alone can make you forgive them for serving your drinks in plastic glasses but what the heck. It's the fun and satisfaction that counts.

There is freshness and delicateness in the food. This is evident in appetizers such as the Roti Canai (Php68, add Php30 for curry sauce), and in entrées such as the Stir Fried Clams in Sweet Chili Sauce (Php238) or Stir Fried Noble Green Leaves with Garlic (Php188). The über-popular Hainanese Chicken (Php248) and Malayan Beef Curry with Potatoes (Php238) are extraordinary without being overwhelming; filling but not to the point where you are rendered immobile. In short, you always look forward to your next visit to try the rest.

Clueless diners can properly make up for their blunt oversight by paying any of Banana Leaf's branches a long overdue visit, and embark on a gustatory trip like no other.