Was on my way to The Mango Farm (TMF) in Antipolo today. Had the chance to bring along a camera finally and stole some shots of the new Light Rail Transit Line 2 which runs from Recto in Manila to Santolan in Marikina City, just a somersault away from Rizal Province.

Since taking photos while in the station is not allowed lest I be charged with plans of blowing up the line (looking like a terrorist doesn't help), I took these while nobody was looking (Okay, I actually pretended to be a tourist).


Buendia's first pedestrian overpass, the first of its kind in the entire Metro: all-steel, see-through and probably has the longest span; taken from the Gil Puyat Station of LRT Line 1

The walkway connecting LRT 1's Doroteo Jose to the Carriedo Station of the LRT 2; its modern design clashes easily with its desolate surroundings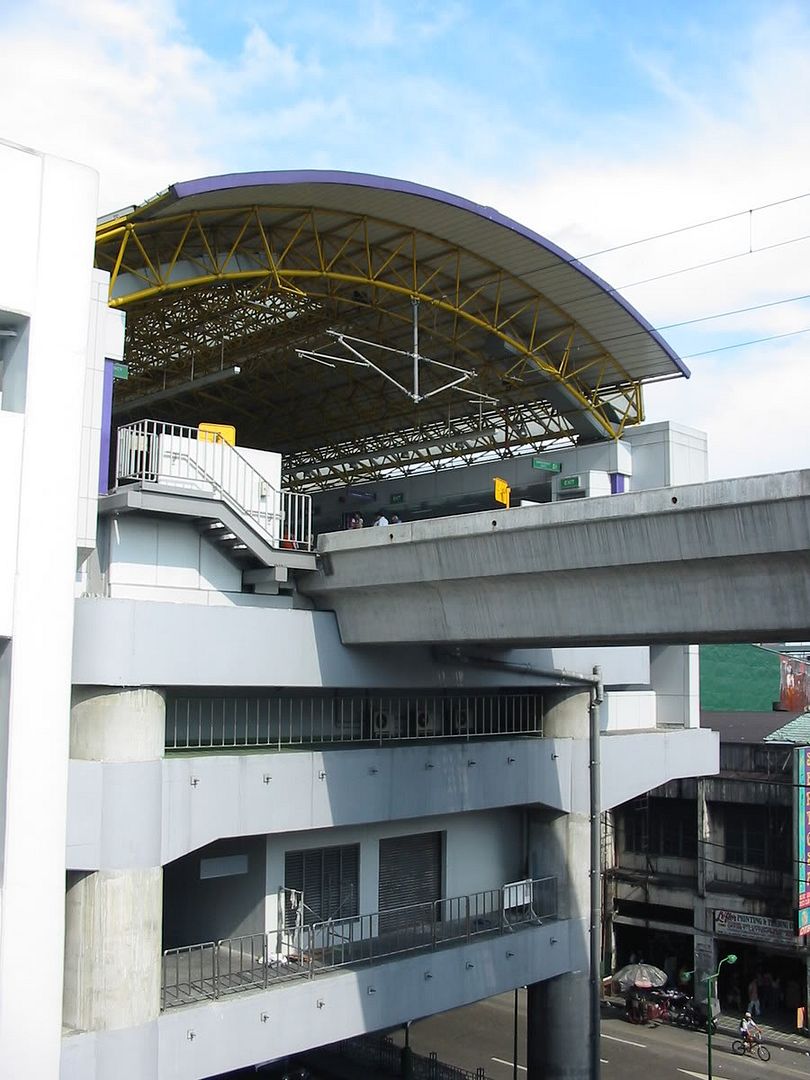 The LRT 2 Carriedo Station; I do not really understand why train stations have to be this huge. Takes up so much space.



A view of the Far Eastern University building, one of the last remaining best examples of Art Moderne structures in the Philippines; established in 1928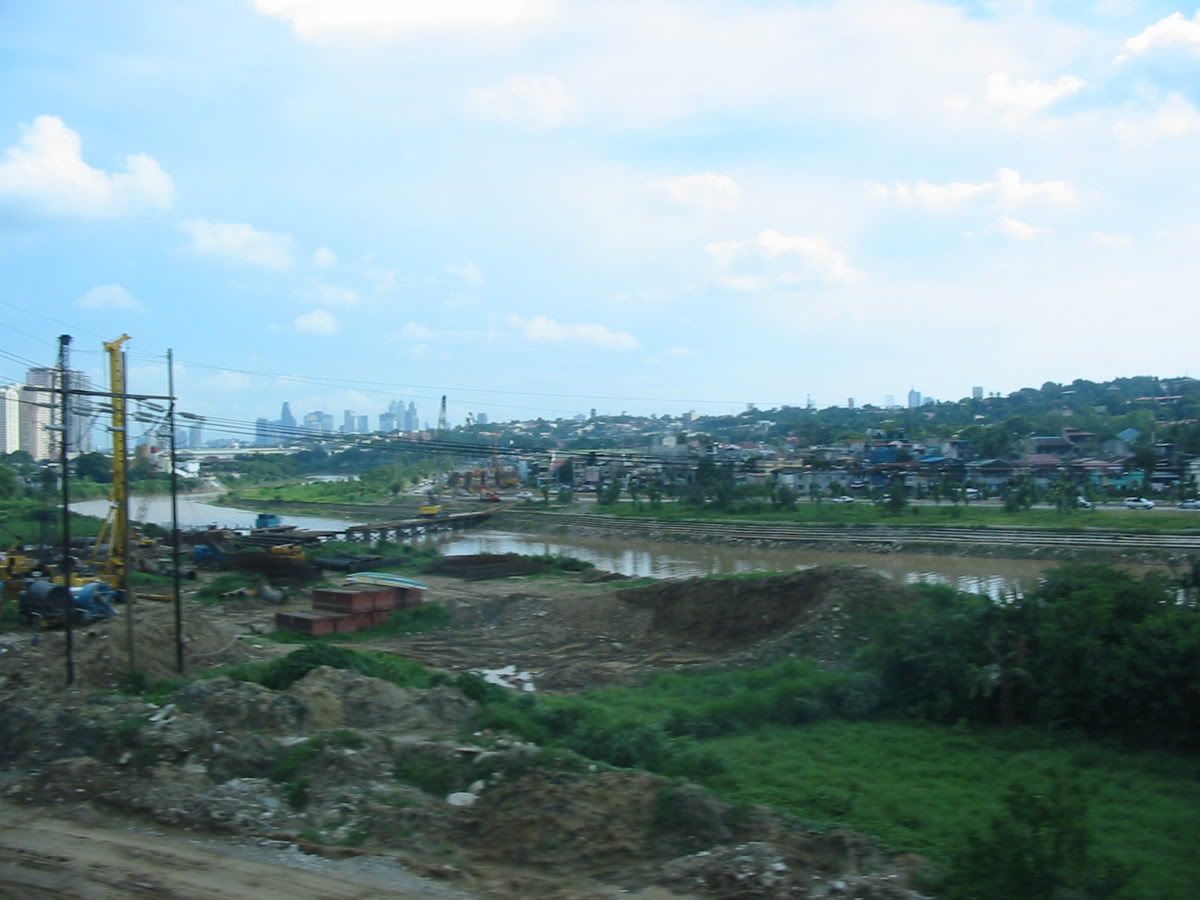 View of the Marikina River while approaching Santolan Station; a bus terminal is currently being built on this site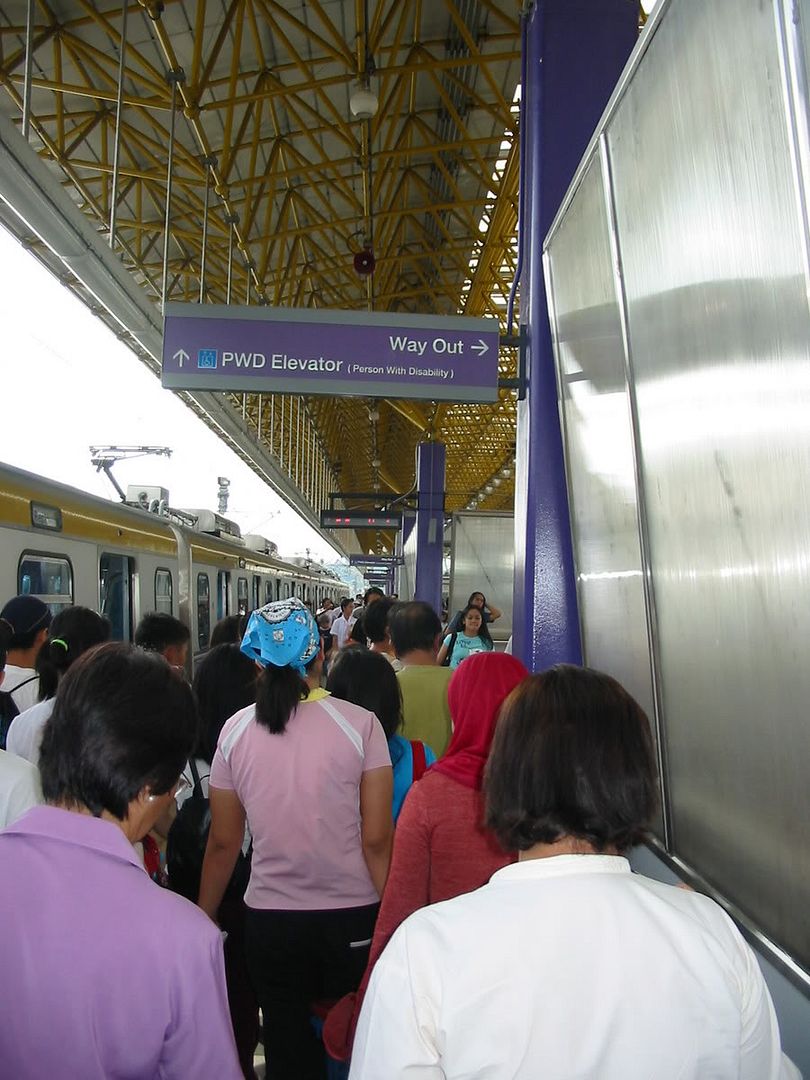 Rushing out of the train at Santolan. Despite the sleek design of its stations, this one in particular transforms into a hazardous area when it rains because of its wide-open sides and steep angle of the roof. The train, which is precariously perched on the platform's edge, sways with the strong winds.
Also, take note of the extra-concern for Persons with Disabilities (PWD), one of very few service establishments in the Philippines to comply with Republic Act 7277. In fact, elevators are equipped with Braille-studded buttons and the only lavatories that can be found in the station services only the needs of PWDs. Hay naku!

More on my return trip to Manila.