As promised, here's Part Two of my photo shoots of my trip from Antipolo back to Manila. Since I'd be on my way to Manila to meet up with a friend, Chef Carlo Cruz of UP Diliman, I had to connect from LRT 2 to the MRT 3 via a long, long walk from Gatewall Mall to Farmer's Plaza.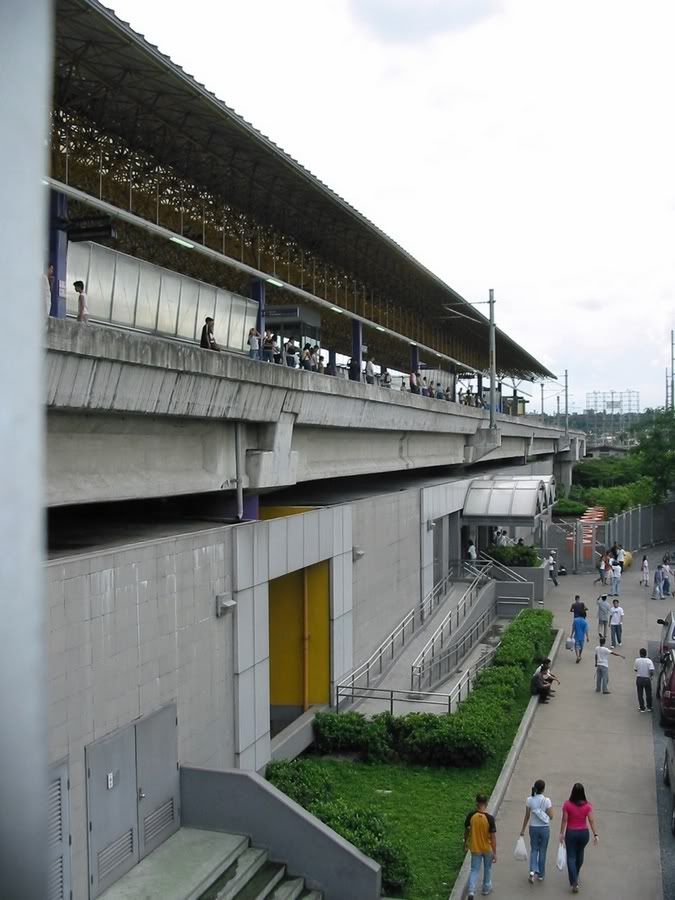 The Santolan Station of LRT 2. The train parks on that ledge (yikes!)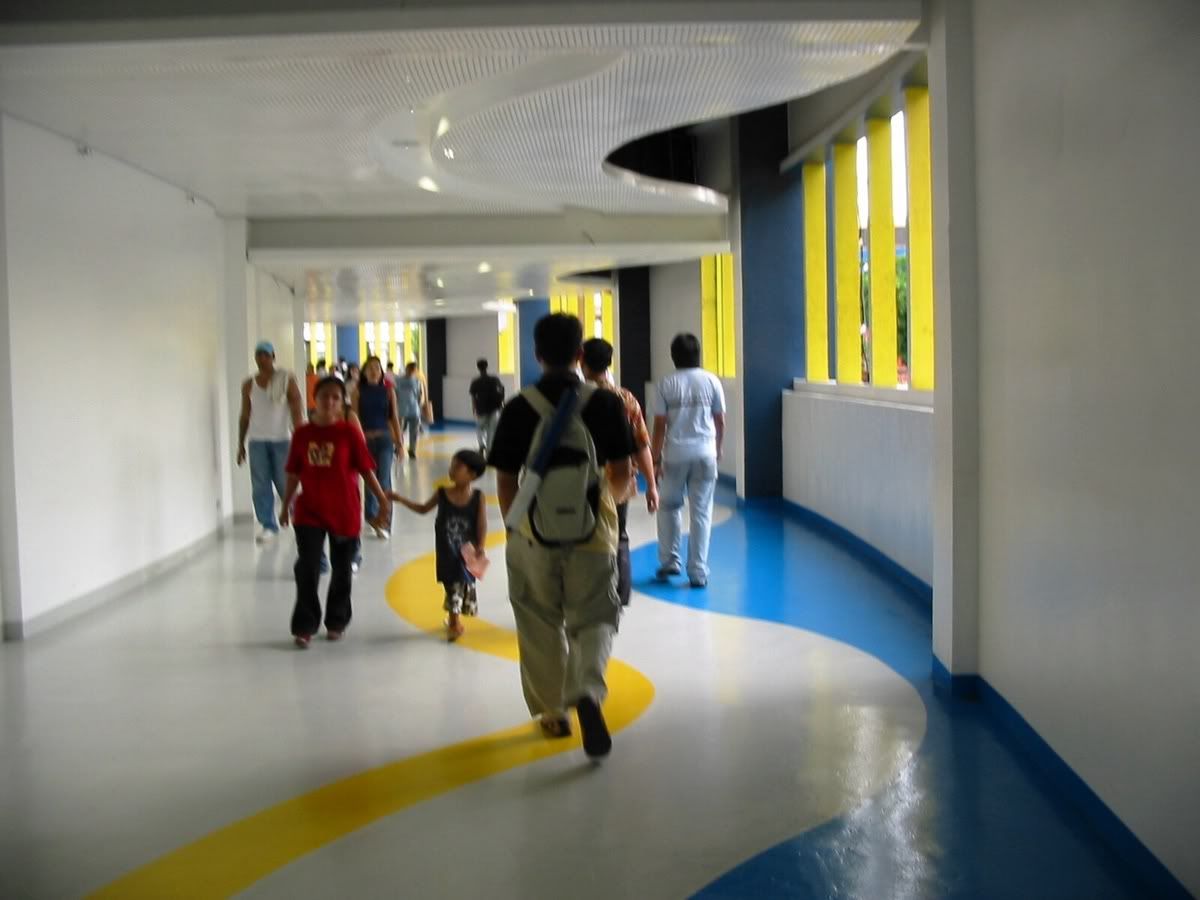 Exit from Gateway Mall towards Farmer's Plaza via the Coliseum (Sorry, I can't take photos inside the mall)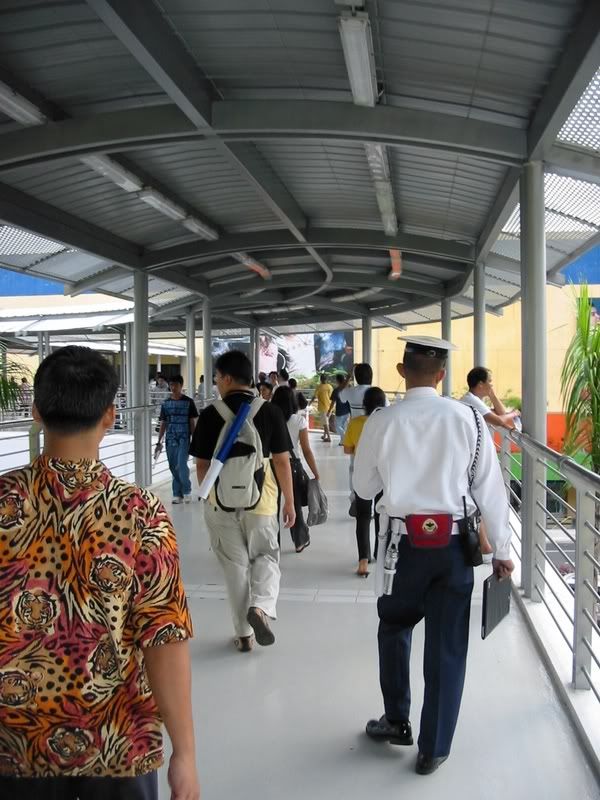 From Araneta Coliseum to Farmer's Plaza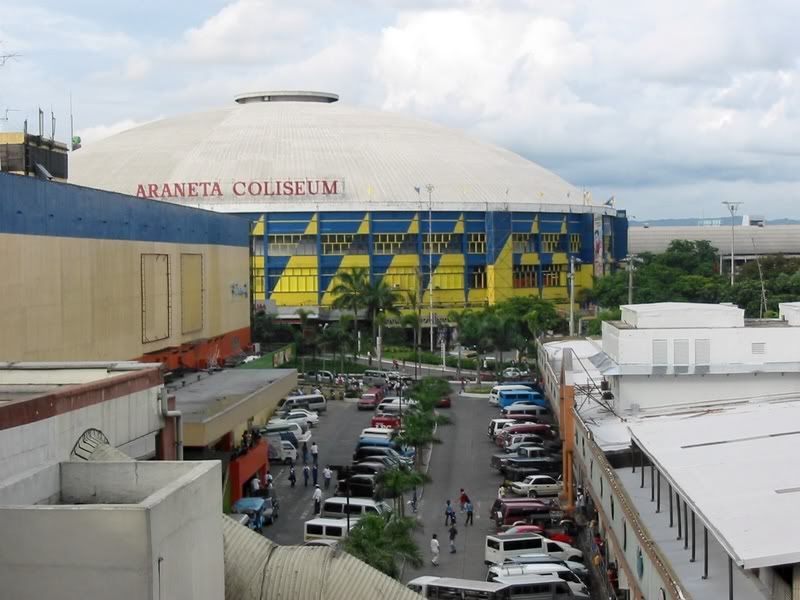 The famous dome, then the largest in the world when it was completed in 1959. It held that title until 1963 but remains to be the largest covered indoor facility in Southeast ASia; taken from the Cubao Station of the MRT 3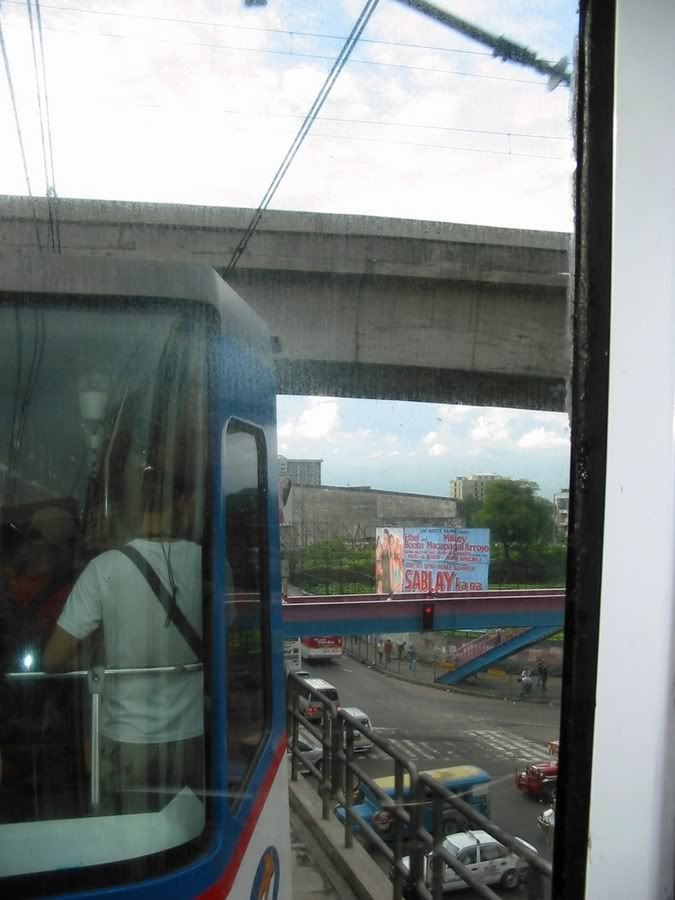 Leaving Cubao now on the Blue Line; railway above is that of LRT 2's; Below, a sample of MMDA's version of the pedestrian overpass
Squatter colonies as train approaches North Avenue Station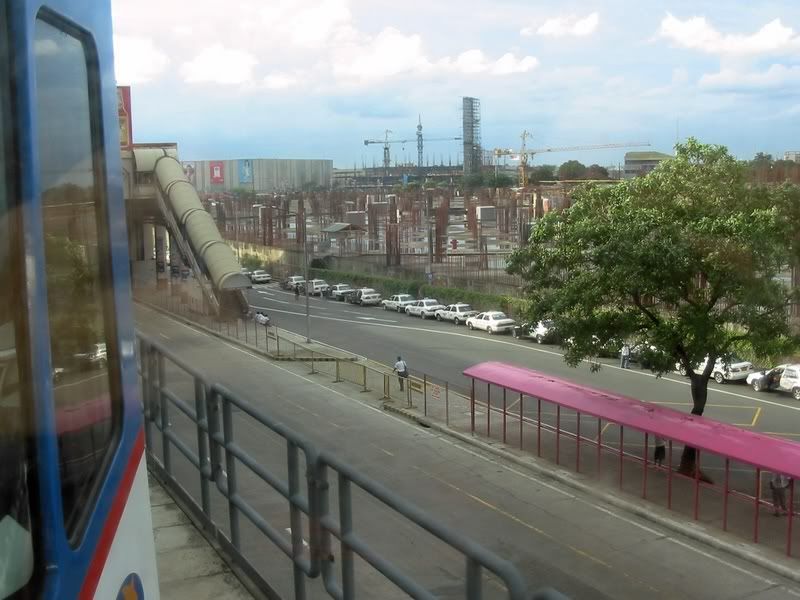 Oh wow! Orderly cabs! Impossible! *rubs eyes*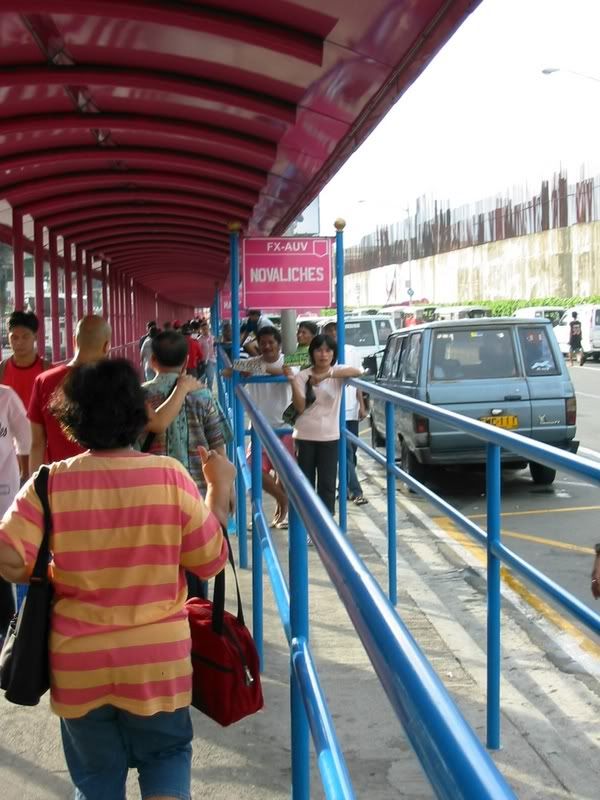 FXs have terminals now?! Galing talaga ni Bayani.

The environs of North EDSA Station. Amzingly clean and orderly but hey! It's a Sunday!